Aésther
Field

Datavisualization


Type

School Workshop


School 
Gobelins, l'école de l'image
We were asked to work on the visualization of data. Therefore, we decided to analyze greenhouse gas emissions.
We were wondering how have these gas evolved since 1980 by country, in proportion to population growth.
Through a web experience, using Three.js technology and 3D, we managed to generate a map which reports visually the emissions by country.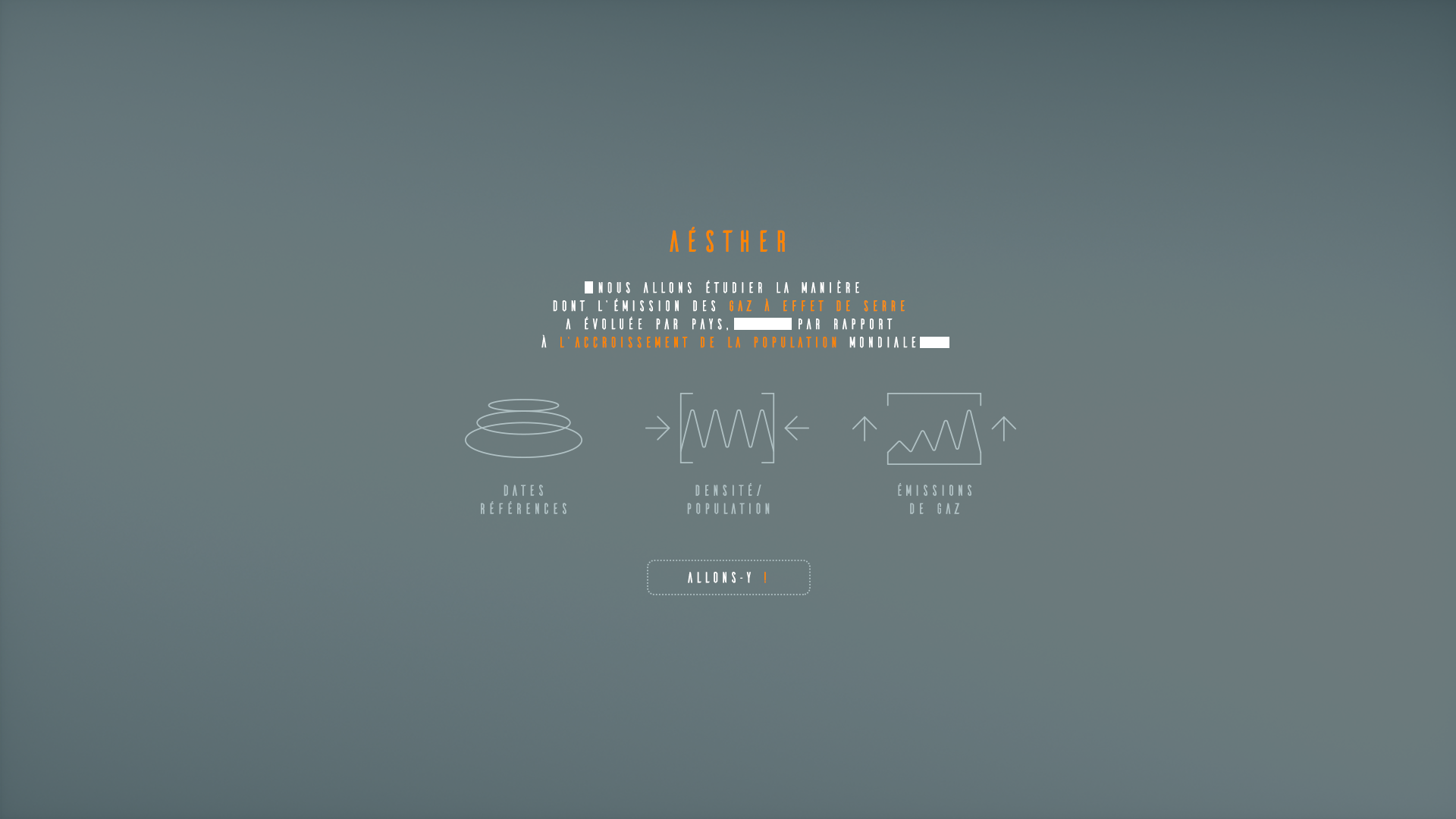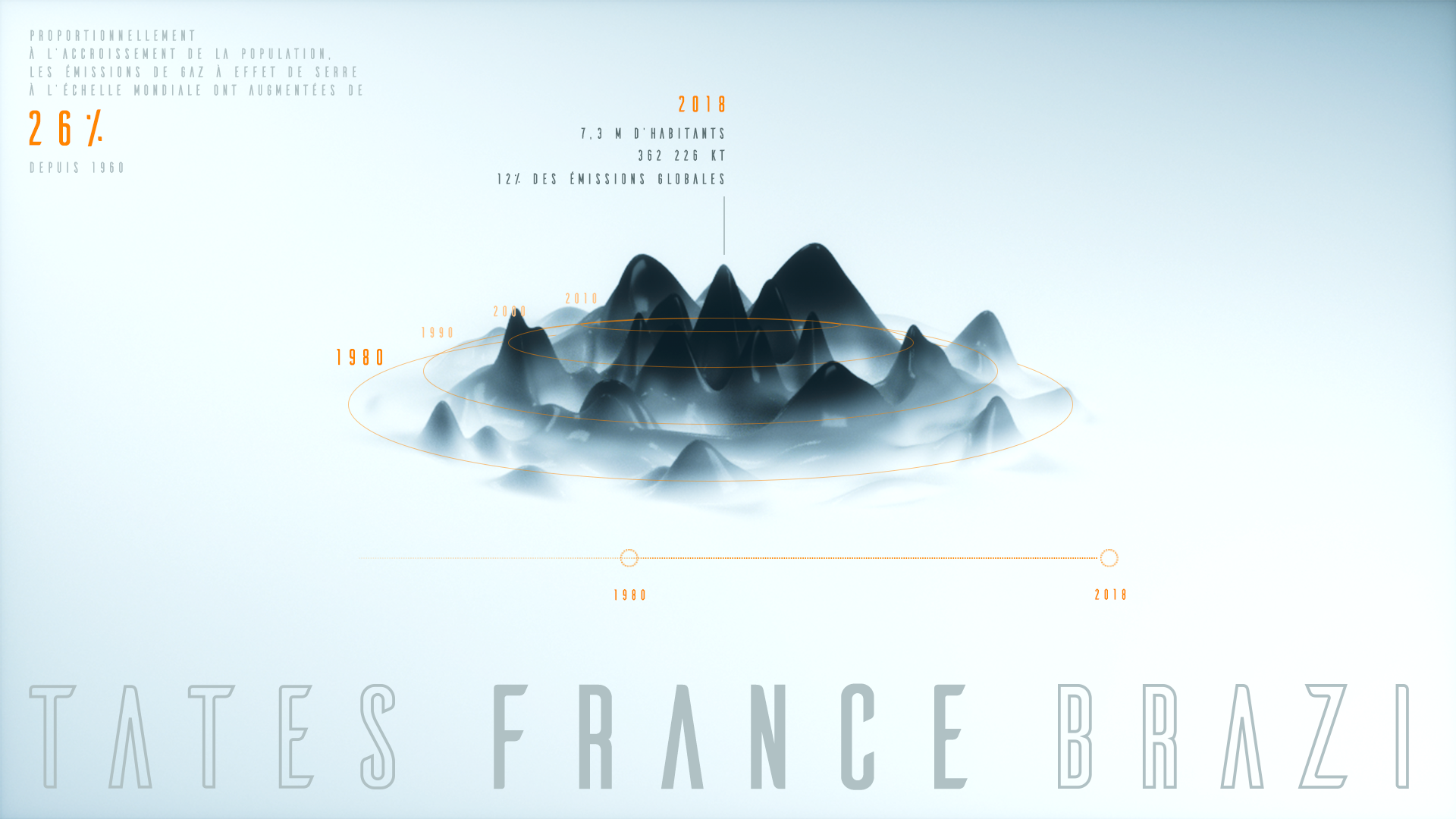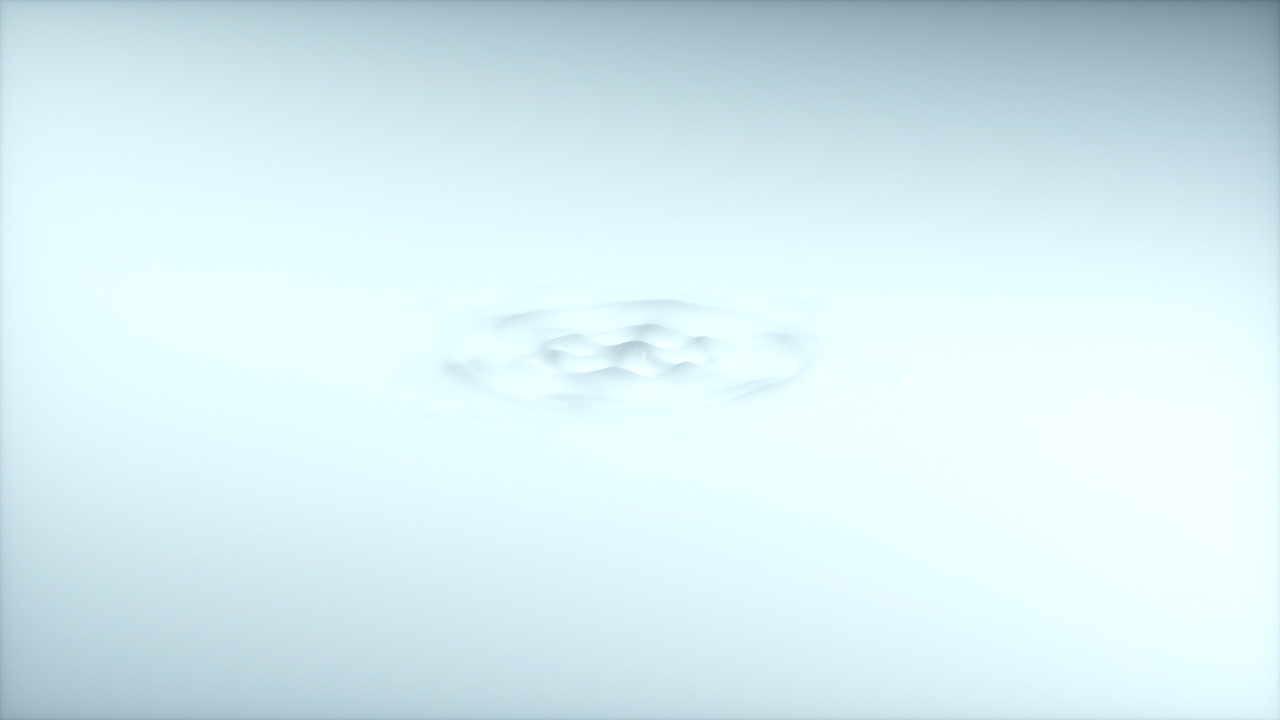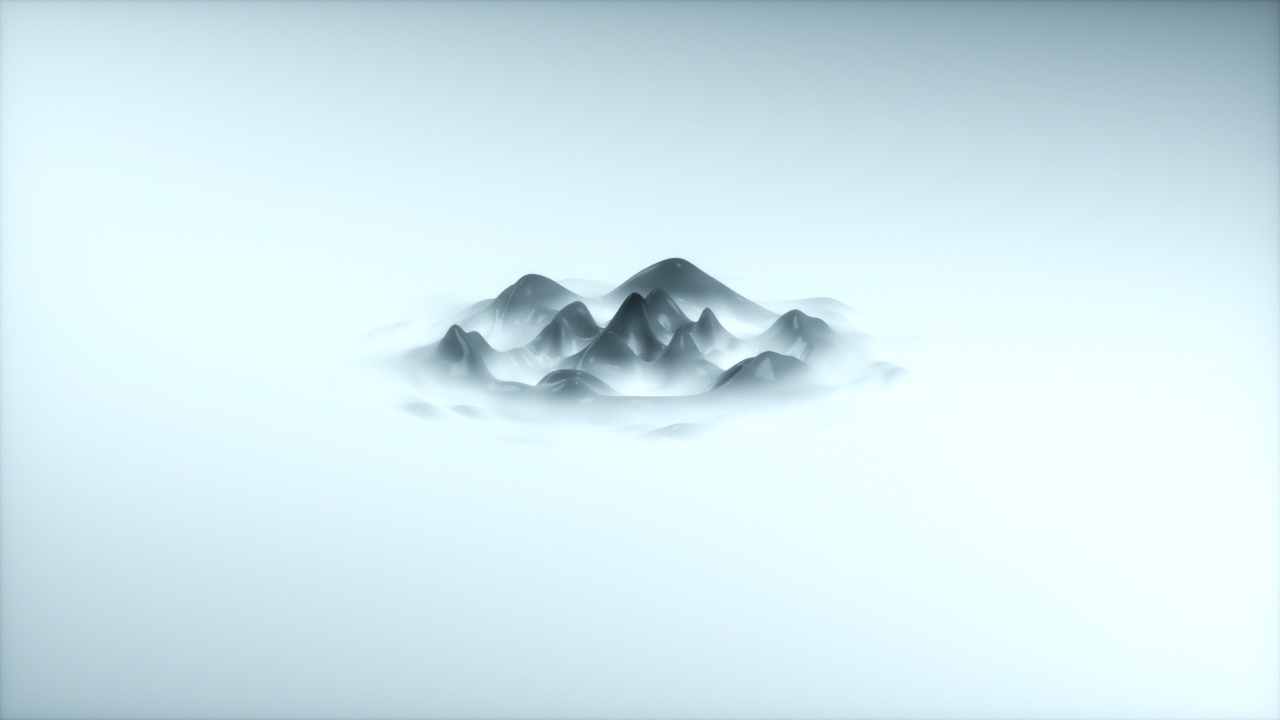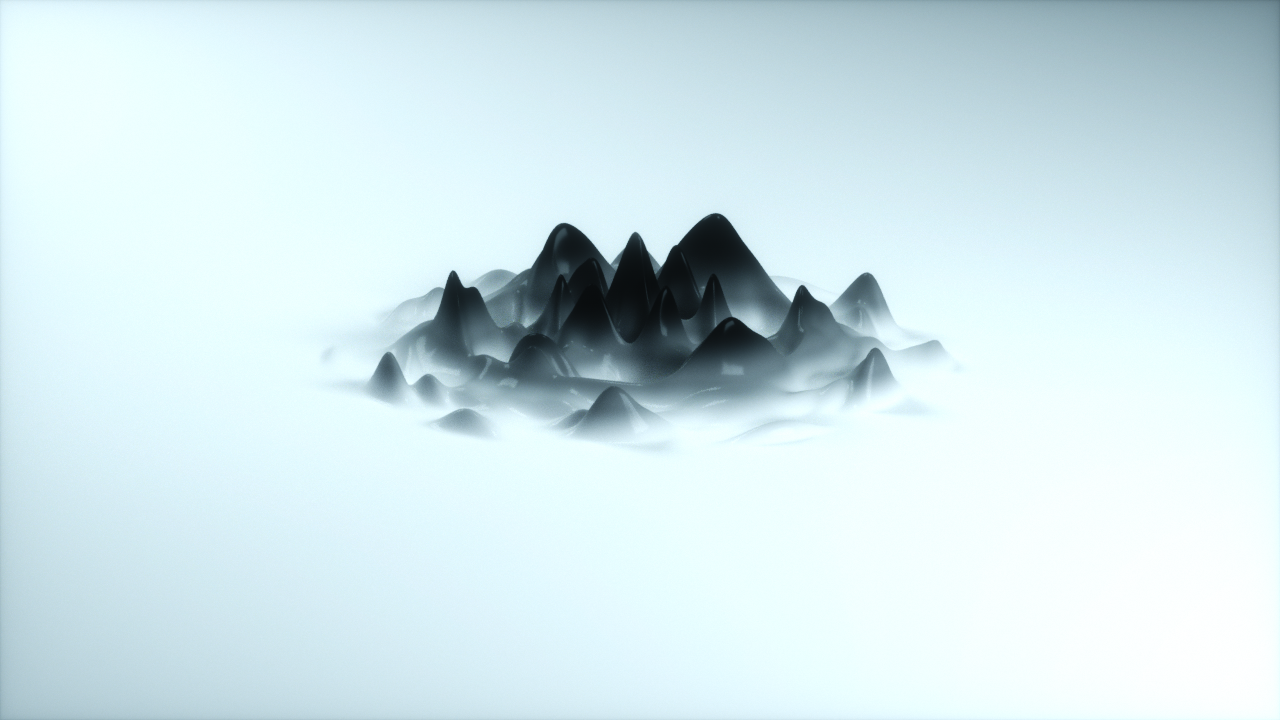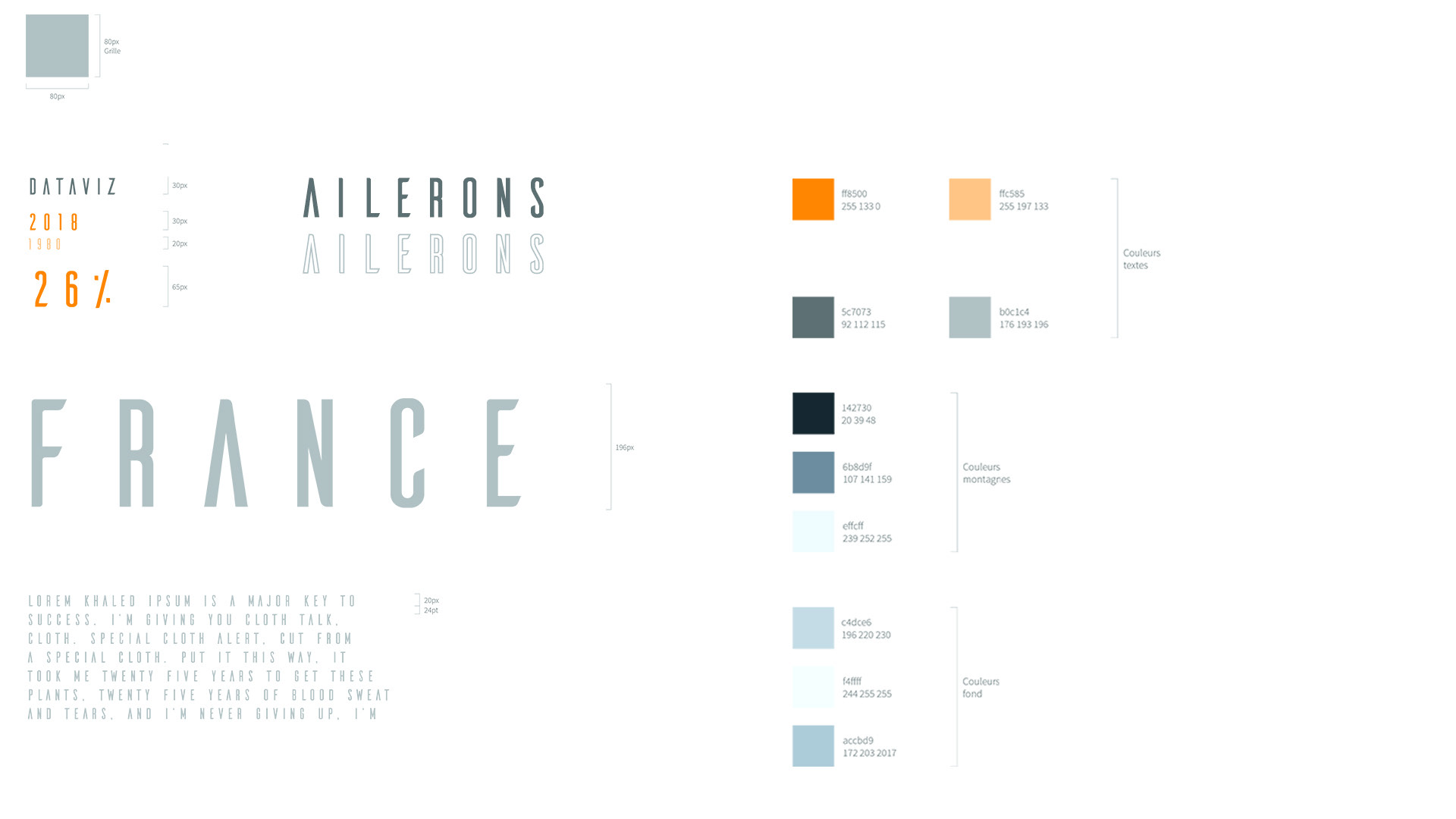 Credits
3D & Prototypes

Rémy Bourçois


Development

Bastien Robert​​​​​​​